Plantation AC Services - Plantation, FL - 954-376-7427
Until a few centuries ago, it wouldn't have been considered even possible to make use of some machine to provide a cool and pleasant feeling inside a building while the weather outside is scorching. But now in the modern world, air conditioners have become a reality – a fact that has been ingrained in today's lives that people do not even think of how incredible this engineering feat is. ACs have evolved quite a bit- from the once bulky window-type ones, they have changed to become sophisticated, sleek, and smart. What's more, it is possible to operate today's air conditioners using Smartphones; people can turn them on while in transit so that they enjoy the cool comfort by the time they reach home. With advancement in technology, air conditioner service companies are required to keep updated with the shifts in their industry and offer efficient solutions – At Plantation AC Services, we specialize in just that.
In Sync With the Times
Did you ever experience calling upon an AC technician in the Plantation, FL region for fixing the faulty air conditioner of yours and finding how ignorant they are about its working? Have you felt the frustration of being told to 'call somebody else'? In such situation, you may just call us on 954-376-7427 – we will help you out. Unlike those people who do not have updated knowledge, we make it a point to organize workshops and regular sessions for training our team of technicians. We have the caliber to handle any work related to the conventional window type AC; we also can help you with fixing/installing the cutting-edge modern day ductless air conditioning system.
We're the #1 Choice for
Residential Clients
A non-functioning AC is not the cup of tea for anybody. We understand well what your air conditioner means in effect to you, so we ensure to ascertain all the things that make sure your AC performs in the best condition. It is our endeavor to help you pick the right model of the air conditioner, install the same at your place, offer solutions for improving its efficiency, and even take the pains to enhance the air quality in your premises. We also help in fixing things when they go wrong and present a maintenance plan that is viable.
Commercial Clients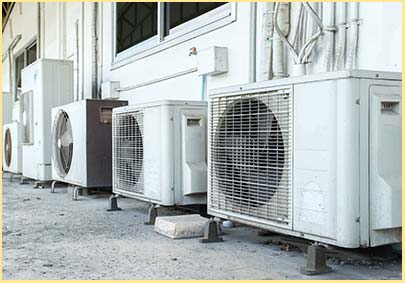 It becomes essential to keep your workplace as comfortable and productive for the employees as possible for running your business smoothly. AC breakdown has the notorious potential of spoiling all the business operations. Not to panic; the best air conditioner service experts in your area are just at a call's distance away. For all your AC-related needs – be it emergency repairs or laying out some huge central AC system, we are at your service when you require.
Why Plantation AC Services isloved byeveryone?
We offer the best advice
Unlike certain firms acting in tie-up with a few companies, and steering customers to go in for specific brands when being asked for suggesting good ACs, even when other better products are available, we only make impartial and unbiased recommendations. This is the reason why we are blessed with customers in Plantation, FL region who've stayed with us since more than 20 years.
We are sticklers for Great Customer Service
It is not just for making money that we have chosen this profession, at Plantation AC Services, we do our work passionately. It's the key reason why we are loved by customers. In our bid to be the top service providers, we respect appointments, always reach ahead of time or in time. Going beyond customer expectation, we always perform the job perfectly the very first time with excellent workmanship.
Our Services are Affordable
Although it is very common among customers, after the job is done and the bills arrive, most people find the service very difficult to afford. It's a different story with us; we make it a point to deliver what we promise and we never surprise customers with huge unexpected bills. We inform our prices upfront and charge nominally for all the services that we provide, thus proving ourselves to be the best choice for those who seek reliable and efficient air conditioner services.
For AC-related services, you need look no further – just contact us by calling 954-376-7427!
Contact us
Google Map
Get in touch
Plantation AC Services