Plantation AC Services - Indoor Air Quality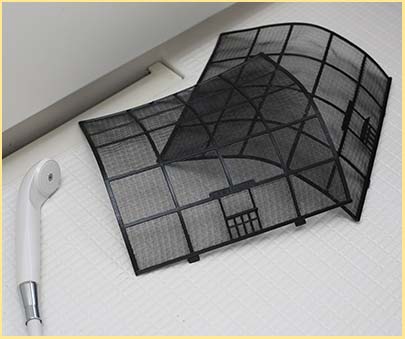 Air conditioning happens to be the first comfort necessary at home. This is more so in places such as Plantation, FL where temperatures can hit extremes. While everyone may be aware of what they need regarding cool comfort, one important thing may be overlooked in the quest for comfort – the air quality inside your premises. It is possible that you may inadvertently be re-circulating several unwanted things such as vapors, dust, smoke, bacteria, allergens, and pollen in your place. This may adversely impact the health of you, your employees, and your family members.
At Plantation AC Services, we know how to change all this! Being the leaders in the air conditioner service industry in region, we have the caliber to deliver remarkable solutions with quality and precision, under affordable pricing. We have skilled professionals capable of managing the air quality inside the premises. They have helped numerous residential and commercial clients to breathe easy and in hygienic manner in their respective premises. With one phone call to 954-376-7427, you won't have any worries about having to breathe and live in air that is contaminated.
Controlling indoor air quality enables you achieve the following:
1. Healthy life: There will be no missing out on your work because of intermittent illnesses – as your health will have a positive impact caused by indoor air quality improvement.
2. Energy bills will be low: HVAC systems will function in a more efficient way due to cleaner air, thus resulting in lower energy bills and saving in costs.
3. Investment will be protected: By improving the air quality, your AC system along with its components get protected from dust, dirt, microbes, corrosion, etc, thus it gets extended life.
How can I improve my air quality?
Having understood the importance of maintaining indoor air quality at the optimal level, the next question that crops up is what the ways to achieve it are. There are several factors that may go against this. Quite a lot of things need to be tackled, such as air-borne allergens or pollutions that stem from outdoors or pets, to viruses, mold spores, and bacterial infiltration.
The following are a few measures that can be taken for handling these:
Regular cleaning and changing of air filters of your air conditioner must be ensured
Vent and duct must be cleaned by a professional
Certain pollutants and impurities that cannot be eliminated by standard filtration process must be dealt with whole premise air purifiers
UV light installation helps kill micro organisms
Humidifiers / dehumidifiers help control humidity levels inside the premises
Good air filtration mechanism is a must
Which system is right for me?
Pinpointing a perfect system that works well for everybody is not practical, as so much depends on the specific requirements of your office or home. In fact, the best dehumidifier or best air purifier that your colleague or friend suggests may not always work exactly for you. It is the job of Plantation AC Services to maintain clients' air conditioner systems hygienic and clean. We also take responsibility to guide you toward choosing the system that suits your premises perfectly.
Why can you rely on us? Because knowing what works well and what doesn't, we ensure that you don't end up installing some inadequate air purifier which is only capable of performing in mediocre way. We make sure that our clients are not pushed to invest on over-expensive air filter which turns out to be far too efficient for the particular AC system to interact effectively with. For avoiding the risk of wrong investment related to air quality enhancement, you can approach us. We first assess the property, suggest the best system, and implement the solutions that exactly fit your needs.
Hire air conditioning pros from Plantation AC Services in Plantation, FL, improve indoor air quality, and start breathing healthily and comfortably. Call 954-376-7427 now.